Limited company of electric equipment of Shanghai firm rich (the factory established manostat of former Shanghai firm rich 1997) , the production that major is engaged in shedding power source of transformer of manostat, dry type, frequency conversion, booster, UPS and EPS continuously at all sorts of handing in and sale.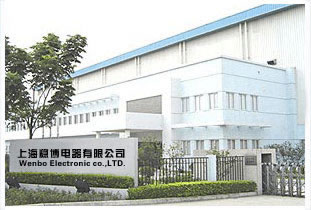 Limited company of electric equipment of Shanghai firm rich has modern manufacturing workshop and facility. The company has many 200 stuff, among them project technology personnel and above of record of formal schooling of university undergraduate course are occupied 20% . Depending on the actual strength with powerful oneself, shanghai firm rich passed ISO9001: Attestation of 2000 quality system, make the product function of the company more reliable, management more the system is changed. Be in as a result of firm rich company firm
The respect such as the after service before design of the technical research that controls power supply, circuit, workmanship, quality management, carry out has rich experience, enjoy very high prestige and famous degree. A lot of famous electric equipment manufacturer entrust company of electric equipment of Shanghai firm rich to stick a card to produce in succession (OEM) , the accord that the product of firm rich and after service won congener enterprise and client reputably. The support of recumbent and broad client, the product of firm rich is had in the market rate rise successively, firm rich also will become the throughout the country's biggest manostat to produce manufacturer, . Fasten unit of academician of Chinese power source.
The company holds to from beginning to end " go ahead of the rest of product innovation, science and technology " tenet, it is a foundation with force of abundant science and technology, use banner science and technology, ceaseless research and development gets used to the new product of market demand, increase product class, use detect advancedly equipment, aim to widen home market while, lay the view international market. Its product sells past throughout the country outside each province, city, sell as far as to Western Europe, middle east, south Africa, country and the area such as southeast Asia, obtained delectable positive result. Firm rich company wishs to regard his core as the industry with power source product, with actual strength of abundant science and technology, devote oneself to the research of power source career and development, build the company hard high-tech, the company of power source major of diversity.
Act on " development results from communicate " scientific concept, provide brand-new product and excellent service for the client ceaselessly.
Previous12 Next